Jan 20, 2021 | Parish Weekly Newsletter
Wednesday | January 20, 2021 | 11:47 AM
Bulletin - Jan 24, 2021

From Our Pastor

Weekend Mass Sign-Up

The merger of Pierce Parishes

Bible Study Class - Meeting soon!!

Other information

Covid-19 Vaccine

Prayer List
| | |
| --- | --- |
| | We welcome you to celebrate the Third Sunday of Ordinary Time with us. We had an informative meeting with our parish leadership team, our Stakeholders from St. Ann and St. John of the Woods Parishes. We thank you for sharing your concerns and your dreams with our Stakeholders. It is a challenging project and we have to participate fully, so we are able to have some discernment on various issues (research the information), which will give us the wisdom and insight in planning for our new parish. I have already witnessed from different meetings that I have had with our parishes and I can say that there is a lot of work and energy |
that has gone into this from the Archbishop, Archdiocese Resources, staff, volunteers and experts who are involved as consultants in the areas where we need advice.
We are working with St. John of the Woods Parish volunteers to start planting the saplings to replace those that have died. We have ordered more than 400 saplings with the hope that they will survive this time. We have been trying to do this for the last three years. We had consulted with an expert in foresting to know what species of trees can be grown in our field, when is a good time for us to plant them and how we can nurture them. We wanted to have our parish's volunteers to plant them, but due to the COVID-19 pandemic restrictions, we may hire some professional people to do it for us if we are not able to have enough volunteers who can assist us.
We have many elderly parishioners and winter is a time when we need to be more careful with the colder temperatures causing influenza. Also, we need to take extra precautions with the coronavirus. You are cordially invited to join us to pray our daily Rosary and attend Mass to pray for our parishioners. Some of us have received the vaccination already for COVID-19 (i.e. healthcare workers and those who need to meet people each day as a public requirement), but we still need to wear a facemask, keep social distancing and continue with washing our hands to ensure our safety and those of others. We thank you for supporting and keeping our Faith Community safe by staying at home to rest when you are sick or not feeling well.
We thank you in advance for your cooperation to help us follow the restrictions during this pandemic. Please use the links below to make reservations for Mass
WEEKEND JAN 23 & 24 - THE THIRD SUNDAY IN ORDINARY TIME
6pm Saturday Vigil Mass - Jan 23

The merger of Pierce Parishes
We appreciate your thoughts and concerns regarding the merger of St. Ann, St. Rita, Holy Rosary & Visitation parishes into one newly named parish with St. John of the Woods affiliated with the new parish as a Mission.
We submitted the list of your questions and concerns to the Archdiocese. They informed the parish that they need time to work on Toolkit with Q&A. We will keep you informed as soon as we receive information from the Archdiocese.
Tonight @ 6pm, January 20th, St. John of the Woods Parish Stakeholder Group will have a meeting with other Parishes and Archdiocese. If you still have questions or concerns, don't hesitate to contact us @ any contact listed below. Thank you


We need your prayers and support so that we are able to unite with the Holy Spirit to find true peace and joy in what we are working very hard on
Bible Study Class - Meeting soon!!

Class Theme: Jesus: the Way, the Truth and the Life
Event Description : Zoom class with video presentations, group discussions and fellowship. Materials provided by Ascension Press.

Date : all Tuesdays January 26 - May 30, 2021
Time : 7:00pm - 8:30pm
Location : Online using Zoom

Register soon by phone or email to Brenda Kelly
Contact Name : Brenda Kelly
Contact Phone: 253.922.6569
Contact Email : brendaekelly@hotmail.com

TAX STATEMENT FOR THE END OF THIS YEAR

In January we will send out year-end statements of giving to parish families. The regional parish office will make report available for all parishioners. If you haven't received it at the end of January, please call the office at your convenience. We encourage you to file 2020 taxes as early as possible – might help avoid tax fraud incidents. Thank you


CCD & First Communion

No Classes for Religious Education in January 2021.
Classes will resume February 7, 2021 10:15am to 11:15am

First communion students need to have their prayers memorized: Our Father, Hail Mary, Glory Be, Act of Contrition and Ten Commandments. Fr. Tuan will ask students questions to make sure they know what they are doing. Parents please help your children to study these prayers at home. Thank you for the help you give your children.

Questions call Sr. Theresa 253-592-2541 or email sotheresa@hotmail.com



Appreciation

A BIG THANK YOU TO ALL THE VOLUNTEERS WHO ARE KEEPING US SAFE IN CHURCH.

Thank You for those who clean up after each Mass so that everything is safe for the next Mass. During this pandemic we Thank You for wearing your MASK and for using the hand sanitizers located in different places in the church. Thank You for following directions regarding keep your distance. We can only be safe if we care enough for one another. Stay Safe.
Judith Levesque, Linda Johnson, Rita Pangelinan, Courtney Kryder, Jennifer Akins, Natalie Vieria Susan Kitaji, Gordon & Nichole Chisholm III, Carlos & Claudia Caballero, Kari Tinsely, Rod Stormshak, Connie Bender, Bill Miller, Karen Knobbe, Evymae Sablan, , James Moe, Dave Casey, Remedios Laurente, Robert Lumas, Anna Kaperick, , Dorothy Harris, Anne Gannon, Larry Anderson, Damian Roldon, Joan Ellis, Larry Luedke, Evelyn Allen, Isaiah Williams Betty Polansky, Carol Kalapus, Isaako Malo, Donna & Dick Severson, Maggie Kaperick, Keith Browne, Liam Chisholm Larry & Ivern Rubida, Lucille Romo, Danny Sneed, Wendy Hanchett, Irene Simon.
Victims of COVID-19. Military: SPC Sean Gilson, AMN Mason Land, & WO-1 Stephen Adelman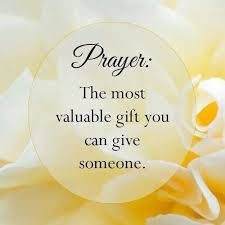 SJOW Parish News
Read upcoming events Read More
Subscribe