Jan 27, 2021 | Parish Weekly Newsletter
Wednesday | January 27, 2021 | 12:24 PM
We had a blessed week with different events within our parishes. We had the chance to see each other at Weekend Masses after many of our parishioners received the COVID-19 vaccination. You are encouraged to make an appointment to receive this vaccine. It is important to know what phase or level you are in (i.e. age and other requirements).

We also thank you for your prayers and support to our parish Stakeholders at their meetings to work on the Parish Pastoral Planning. I also hope that you can spend a little time to read over all questions and answers we have posted on our parishes' website.
It is a long process involving consultations and spending a lot of time working with each parish individually as well as working together with our five parishes with love and care. We thank you for taking time to help our parishes with this process and for your prayers, so we are able to reach out to work with each other to establish our future parish.
We thank you for remembering our country in your prayers during this time of transition. It was difficult for many of us, especially division and separation for many families. We love our country and we also love our families so much, but with differences in opinion and belief have made many families experience hurt and mistrust in unity and love. We pray for Christian Unity, for vocations and for the Unity from Diversity, as we are One Body of Christ. This reason is why I am inviting you and your family to attend the Eucharist celebration each day and each weekend. You can hear the Word of God and celebrate the Sacraments with your Faith Community.
We thank you in advance for your cooperation to help us follow the restrictions during this pandemic. Please use the links below to make reservations for Mass
WEEKEND JAN 30 & 31 - THE FOURTH SUNDAY IN ORDINARY TIME
6pm Saturday Vigil Mass - Jan 30

Parish Q&A Toolkit
The merger of Pierce Parishes
This document provides an overview of the parish consolidation vision for the Tacoma region, background information, and answers to questions raised by the parishioners in the first set of parish meetings.
Table of Contents:
Letter from Bishop Mueggenborg

Pastoral and Strategic Planning

Pierce Deanery Overview

The Realities We Face

Statistics

New Parish Vision

Visitation STEM Academy

General Questions

St. Ann's Questions

St. Rita's Questions

Visitation Questions

St. John of the Woods Questions

Strategic Planning Team

Stakeholders
If you have any question or concern, please contact any of member of Parish Stakeholder group


St. John of the Woods Parish Key Stakeholders
Larry Volland

Daniel Soderlind

Paul Giovannini

Joan Oshea

Twyla Halmrast

Mark Wiegman

Mario Castillo
Some SJOW parishioners are getting a SCAM text message supposedly from Fr. Tuan from a (317) area code phone number asking for a favor and to text the number back as soon as possible.
IT IS A SCAM to steal money from you. DO NOT FALL FOR IT.
Fr. Tuan did not send this text message out.
Keep in mind that Fr. Tuan would never send out any PERSONAL TEXT MESSAGE or EMAIL to ask for FAVOR or MONEY. If you receive any message like that via email or text, please delete it immediately.
TAX STATEMENT FOR THE END OF THIS YEAR

In January we will send out year-end statements of giving to parish families. The regional parish office will make report available for all parishioners. If you haven't received it at the end of January, please call the office at your convenience. We encourage you to file 2020 taxes as early as possible – might help avoid tax fraud incidents. Thank you


CCD & First Communion

Classes will resume Sunday, February 7, 2021 10:15am to 11:15am

Questions call Sr. Theresa 253-592-2541 or email sotheresa@hotmail.com



Appreciation

A BIG THANK YOU to El Sablan and Mary Cabrera who took Baby Jesus to visit Pacific Islander families during Christmas season. This is a tradition of Pacific Islander people. They have collected $1,225.43 as Gift to Baby Jesus and donated to St. John of the Woods Parish. We thank them for their generosity.


Judith Levesque, Linda Johnson, Rita Pangelinan, Courtney Kryder, Jennifer Akins, Natalie Vieria Susan Kitaji, Gordon & Nichole Chisholm III, Carlos & Claudia Caballero, Kari Tinsely, Rod Stormshak, Connie Bender, Bill Miller, Karen Knobbe, Evymae Sablan, , James Moe, Dave Casey, Remedios Laurente, Robert Lumas, Anna Kaperick, , Dorothy Harris, Anne Gannon, Larry Anderson, Damian Roldon, Joan Ellis, Larry Luedke, Evelyn Allen, Isaiah Williams Betty Polansky, Carol Kalapus, Isaako Malo, Donna & Dick Severson, Maggie Kaperick, Keith Browne, Liam Chisholm Larry & Ivern Rubida, Lucille Romo, Danny Sneed, Wendy Hanchett, Irene Simon.
Victims of COVID-19. Military: SPC Sean Gilson, AMN Mason Land, & WO-1 Stephen Adelman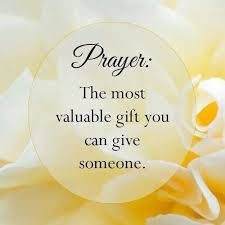 SJOW Parish News
Read upcoming events Read More
Subscribe