Parish Weekly Newsletter | Dec 30, 2020
Thursday | December 31, 2020 | 07:15 AM
Archdiocese Strategic Planning
Combining Pierce Parishes

As many of you know, Archdiocese is entering the new phase of Strategic Planning. Pierce Parishes here (St. Ann, Visitation, St. Rita, and Holy Rosary) will be combined to create a New Parish, which will be linked to St. John of the Woods.

We had a parish wide meeting on Zoom with Archdiocese on Dec 16. We will send you detailed presentation of this meeting later.

Below are some of key takeaways from the meeting:

Planning overview: The goal of the meeting was to provide our parish community with background information as well as a timeline and process details. Bishop Mueggenborg opened with a presentation about the pastoral and strategic planning efforts and what it means for parish.

How will this happen? Each parish has a stakeholder group. This group will keep our parish informed about the process and they will join the Special Taskforce, which is comprised of the stakeholders from each of the other parishes. The Special Taskforce will have its first meeting in January. Together they will form subcommittees focused on topics like ministries, liturgy, operations, etc. to begin the conversations around the best way to merge together.

If you have any question, concern, or thought that you want your voice to be heard, please contact Parish Key Stakeholders. They will represent our parish to work closely with Archdiocese and other parishes.

Stakeholders Meeting with Archdiocese
Jan 13, 2021 @ 7pm on Zoom : SJOW stakeholders & Archdiocese

Jan 20, 2021 @ 6pm on Zoom: stakeholders of 5 parishes & Archdiocese
New Year Mass: Friday Jan 1, 2021 @ 9:30am - Solemnity of Mary, Mother of God




We still have Mass Missal's available. Cost $3, you can purchased at Mass. Just Ask the Usher. Thank you.



Thank you all our volunteers who have helped decorating the church, hall, helping with liturgy as sacristans, ushers, lectors, eucharistic ministers, music, livestream and security around the church during Christmas seasons.

We thank you all volunteers for their time and talents that you were helping us having such a beautiful Christmas season. Have a blessed New Year 2021. We pray and hope for a better New Year with health, peace and happiness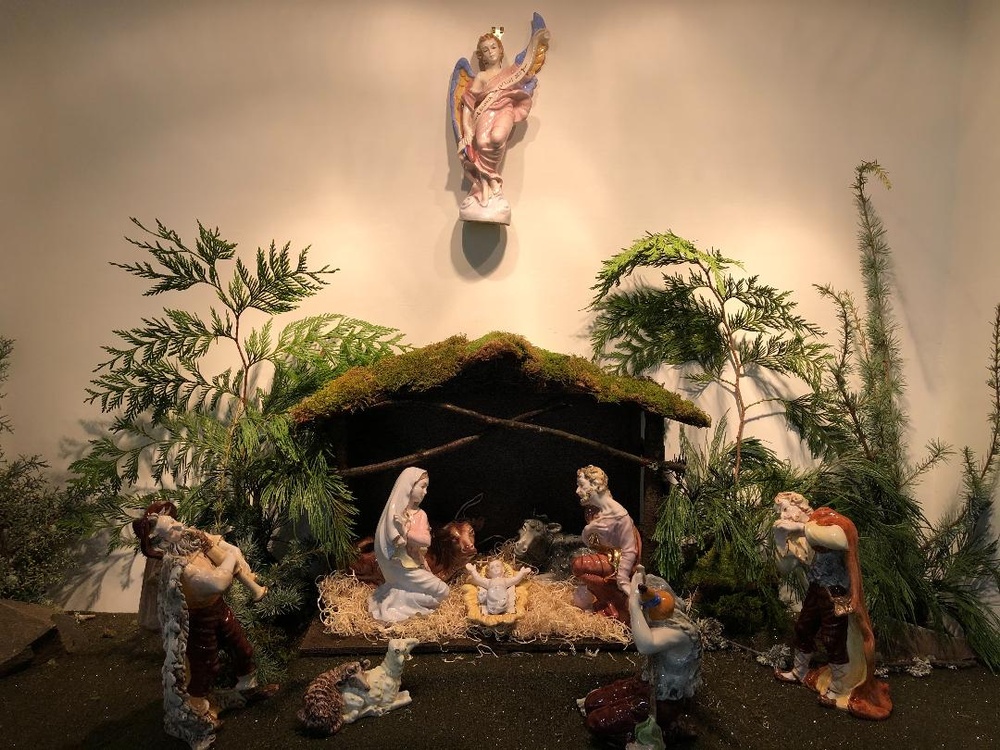 Online Giving is very convenient, fast, and safe. You might want to take a tour over to see how it will benefit you and our church, especially during the time you are away from your Church. The Sunday collection is very important for our parish to maintain our fiscal responsibilities. Click here for more information and instruction: https://www.trparishes.org/70
Carol Kalapus, Connie Bender, Courtney Kryder, Jennifer Akins, Rod Stormshak, Karen Knobbe, Judith Levesque, Linda Johnson, Betty Polansky, Liam Chisholm, Evelyn Allen, Dave Casey, Susan Kitaji, Dorothy Harris, Rita Pangelinan, Larry Anderson, Damian Roldon Isaiah Williams Isaako Malo, James Moe, Robert Lumas, Remedios Laurente, Bill Miller, Anna Kaperick, Joan Ellis, Carlos & Claudia Caballero, Keith Browne, Wendy Hanchett, Larry & Ivern Rubida Irene Simon Anne Gannon, Donna & Dick Severson, Evymae Sablan, Kari Tinsely, Danny Sneed Gordan & Nichole Chisholm III, Victims of COVID-19

Military: SPC Sean Gilson, AMN Mason Land, & WO-1 Stephen Adelman
Those who around the world are affected by coronavirus pandemic
SJOW Parish News
Read upcoming events Read More
Subscribe