Parish Weekly Newsletter | Feb 17, 2021
Wednesday | February 17, 2021 | 12:03 PM
The Puget Sound and the West regions moved into Phase 2 of the "Roadmap to Recovery," which you can found in below map.
Parishes in these regions are now able to do the following:
Weddings and funerals are no longer capped at 30 people in Phase 2. Instead, parishes must follow the "appropriate venue requirements," which remain at maximum 25% capacity of the building. Receptions are still discouraged.




Two households may sit together indoors and outdoors at Mass.



You don't have to make reservation online or sign-in to attend Mass, everyone are welcome to come to Mass at St. John of the Woods Parish. But for your safety, please wear mask and make it effectively. It must fit as snugly as possible to the face, covering the chin, mouth and nose up to the nose bridge. The mask should not be below the nose or worn at the tip of their nose. Thank you


Ash Wednesday, February 17, 2021
St. John of the Woods: English Mass at 9:30AM & 7PM
St. Ann: English Mass at 8AM & 5PM, Vietnamese Mass at 7PM

In line with the Corona Virus requirements, ashes will be place on the top of the head, not the forehead as in the past, as a sign of repentance. Ashes will be distributed at Mass.
Stations of the Cross
St. John of the Woods: after the 9:30 Friday morning Mass, and again in the evening at 7:00 pm.
St. Ann: 3PM in English on Fridays & 3:30PM in Vietnamese on Sundays

We will broadcast the Friday evening Stations on the parish Facebook and website at 7pm. You are invited to pray with the community while watching. If convenient and safe, light a candle during the rebroadcast of the Stations to help focus your prayers.
Monday Holy Hour at St. John of the Woods Parish
On Monday evenings in Lent, you are invited to the 7:00pm to 8:00pm Holy Hour. This time of silent prayer will be live streamed on the Parish Facebook & Website. If praying at home, you may want to light a candle to help focus your prayers. Also there will be opportunity for confession during the Monday evening Holy Hour 7:00 to 8:00PM.
Exposition
St. John of the Woods: On Wednesdays after the 9:30 morning Mass, there is Exposition of the Blessed Sacrament from after Mass until noon.
St. Ann: Thursdays from 9am - 6pm (Holy Hour from 5pm - 6pm)
Confessions
St. Ann: on Saturdays 3:30pm - 4:30pm before evening Mass, and on Sunday from 3pm - 4pm
St. John of the Woods: on Saturdays 5:00pm to 6:00pm before the evening Mass, and during the Monday evening Holy Hour 7:00PM to 8:00PM
Mark your calendar and join
Parish Wide Meeting
Regarding the merger of St. Ann, Visitation, St. Rita, and Holy Rosary parishes into one newly named parish with St. John of the Woods affiliated with the new parish as a Mission.
Please join Archdiocese, Fr. Tuan, and your fellow parishioners for a discussion of the parish restructuring process moving forward.

Topic: Parish Wide Meeting at ST. JOHN OF THE WOODS
Time: Wednesday Feb 24, 2021 @ 06:00 PM Pacific Time (US and Canada)

Use this link to join Zoom Meeting:
https://seattlearch-org.zoom.us/j/93952181550
Meeting ID: 939 5218 1550

One tap mobile - Dial by your location
+1 253 215 8782 US (Tacoma)
Meeting ID: 939 5218 1550
Find your local number: https://seattlearch-org.zoom.us/u/agH9WYv4
SENIOR LUNCH is back
Senior Lunch is back COVID style.
Every 1st & 3rd Wednesday of each month from 11:30am to 12:30pm.
Starting Feb 17th come pick up lunch at the hall.
You must call to reserve your lunch by the Monday before.
Call Paula 253-507-5705 or Pat 253-537-4077. Wear your mask, see you then!


Rice Bowl Collection
From Feb 17 - April 2
Each Lent, Catholic families across the country unite to put their faith into action through prayer, fasting and almsgiving. Through CRS Rice Bowl, families learn about how our sisters and brothers across the globe overcome hardships like hunger and malnutrition, and how through Lenten alms, we have the power to make the world a better place for all.
Pick up a Rice Bowl at the Church entrance
For more information:

https://www.crsricebowl.org/

Fresh Food Box for the Needy
We have fresh food boxes at St Ann once a week for those family who needed during this challenging time. Do you want a box or do you know someone who needs a box of fresh food? Please call St. Ann office @ 253-472-1360 or call/text Sr. Theresa @ 253-592-2541.
Judith Levesque, Linda Johnson, Rita Pangelinan, Courtney Kryder, Jennifer Akins, Natalie Vieria Susan Kitaji, Gordon & Nichole Chisholm III, Carlos & Claudia Caballero, Kari Tinsely, Rod Stormshak, Connie Bender, Bill Miller, Karen Knobbe, Evymae Sablan, , James Moe, Dave Casey, Remedios Laurente, Robert Lumas, Anna Kaperick, , Dorothy Harris, Anne Gannon, Larry Anderson, Damian Roldon, Joan Ellis, Larry Luedke, Evelyn Allen, Isaiah Williams Betty Polansky, Carol Kalapus, Isaako Malo, Donna & Dick Severson, Maggie Kaperick, Keith Browne, Liam Chisholm Larry & Ivern Rubida, Lucille Romo, Danny Sneed, Wendy Hanchett, Irene Simon.
Victims of COVID-19. Military: SPC Sean Gilson, AMN Mason Land, & WO-1 Stephen Adelman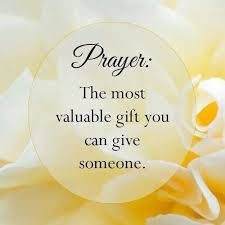 SJOW Parish News
Read upcoming events Read More
Subscribe