Parish Weekly Newsletter | Jan 6, 2021
Wednesday | January 6, 2021 | 11:29 AM
We thank you in advance for your cooperation to help us follow the restrictions during this pandemic. Please use the links below to make reservations for Mass
WEEKEND JAN 9 & 10 - FEAST OF BAPTISM OF THE LORD JESUS
6pm Saturday Vigil Mass - Jan 9

Archdiocese Strategic Planning
Combining Pierce Parishes
Fr. Tuan and the parish leadership encourages parishioners to view the Archdiocesan Power Point regarding the merger of St. Ann, St. Rita, Holy Rosary & Visitation parishes into one newly named parish with St. John of the Woods affiliated with the new parish as a Mission
This will give parishioners an overview of the background and reasons why this new configuration is going into effect, as well as what meetings the St. John Stakeholder groups will have in the near future.
If you have any question, concern, or thought that you want your voice to be heard, please contact Parish Key Stakeholders. They will represent our parish to work closely with the Archdiocese and other parishes.
Bible Study Class - Register Now

Class Theme: Jesus: the Way, the Truth and the Life
Event Description : Zoom class with video presentations, group discussions and fellowship. Materials provided by Ascension Press.

Date : all Tuesdays January 26 - May 30, 2021
Time : 7:00pm - 8:30pm
Location : Online using Zoom

Contact Name : Brenda Kelly
Contact Phone: 253.922.6569
Contact Email : brendaekelly@hotmail.com


Jesus: The Way, the Truth, and the Life
Jesus is our savior, our redeemer, our Lord, and our God. Our belief in Jesus is what makes us who we are as Catholics, as Christians. We invite you to come to understand him better, what he taught and what he did for us through a 10-week video study program exploring his life among us.
Jesus: The Way, the Truth and the Life will present engaging video presentations by Marcellino D'Ambrosio, Jeff Cavins, and Edward Sri, followed by lively group discussions and fellowship. Participants meet every Tuesday evening via Zoom from 7:00pm – 8:30pm beginning January 26th.
We hope that this is the opportunity you have been waiting for: a help in strengthening your faith, your understanding and your relationship with Jesus Christ.

Register soon by phone or email to Brenda Kelly, whose phone number is listed in the Bulletin.
We hope you can join us!
Fresh Food Box
We have fresh food boxes at St Ann once a week for those who are in need during this challenging time. If you want a box or know someone who might need one, please call St. Ann office @ 253-472-1360 or call/ text Sr. Theresa at 253-592-2541

Summit Christian Preschool
Summit Christian Preschool offers Pre-K and Beginner Preschool classes at St John of the Woods.
Beginner Class - Tuesday & Thursday 9:30- 11:30 ($90 per month)
Pre-K - Monday, Wednesday, & Friday 9:00- 11:30 ($120 per month)
For more information call Laurel Samples (253-536-1687)

Mass Missal
We still have Mass Missal's available. Cost $3, you can purchased at Mass. Just Ask the Usher. Thank you.

Appreciation
We would like to express our deepest gratitude who have helped decorating the church, hall, helping with liturgy as sacristans, ushers, lectors, eucharistic ministers, music, livestream and security around the church during Christmas seasons. Your stewardship of time and talents really made the celebration extra special.

CCD school
There will be no CCD and First Communion classes in the month of January. Classes will resume Sunday, February 7th, 2021 at SJOW.
Any questions, please contact Sr. Theresa Nguyen at 253- 592-2541 or email sotheresa@hotmail.com
Judith Levesque, Linda Johnson, Rita Pangelinan, Courtney Kryder, Jennifer Akins, Natalie Vieria Susan Kitaji, Lucille Romo, Carlos & Claudia Caballero, Rod Stormshak, Connie BenderKaren Knobbe, Evymae Sablan, Dave Casey, Anna Kaperick, , Dorothy Harris, Larry Anderson, Damian Roldon, Larry Luedke, Evelyn Allen, Betty Polansky, Carol Kalapus, Donna & Dick Severson, Maggie Kaperick, Liam Chisholm, Kari Tinsely, James Moe, Robert Lumas, Remedios Laurente, Isaiah Williams, Bill Miller, ,Joan Ellis, Keith Browne, Isaako Malo, Larry & Ivern Rubida, Anne Gannon, Danny Sneed, Wendy Hanchett, Irene Simon Gordon & Nichole Chisholm III
Victims of COVID-19. Military: SPC Sean Gilson, AMN Mason Land, & WO-1 Stephen Adelman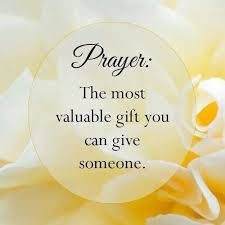 SJOW Parish News
Read upcoming events Read More
Subscribe