Parish Weekly Newsletter | Sep 16, 2021
Thursday | September 16, 2021 | 11:34 AM
Pope Francis' Prayer to Mary for
Protection from Coronavirus
Welcome back to Religious Education
St. Ann Religious Education (CCD) begins Wednesday, September 15 from 6:30pm to 7:20pm
Let us pray for our children attending classes
O Lord, watch over our children as they come to prepare for sacraments. Open their minds to understanding what is being taught. Lift their hearts to learn more about you. And guide them to loving you more. Give their teachers the tools of the Holy Spirit to guide them when teaching a class. Amen
We are NOW taking registrations for Confirmation. Children ages 15 through 19 accepted.
Classes begin January 2, 2022 More details to come, registration forms are at the entrance of the church or on webpage: Click Here
Stewardship of Treasure
Weekly Offering
Contributions for Weekend of Sep 12:
$6,742 164 envelopes
Online Giving: $1,327.81
Thank you for your continued support to the parish
Extraordinary Minister of Holy Communion
Distributing Communion is an opportunity to serve the Body of Christ. We are offering a training day on
Sunday, September 26, 2021 after 9:45am Mass at St. Ann's Church
If you are interested in distributing communion at Mass, please join us at this training. Then we can have you on schedule to serve at Mass.
New Bible Study Class
@ St. John of the Woods
A new Bible Study will begin on September 28th. The Book of Revelation will be studied over 11 weeks using study workbooks, video presentations and group discussions at each session.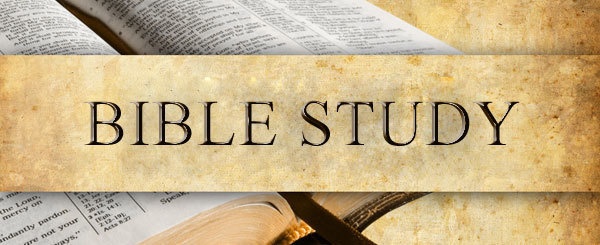 Meetings will take place on Tuesday evenings at 7:00pm on zoom. This is an Ascension Press program. Cost of the study workbook is $29.95, with scholarship help available where needed.
Early registration is recommended.
For more information or to register, please call Brenda Kelly at 253-922-6569. Please join us!
Catechetical Certification Program

The Archdiocese of Seattle is offering a 6-to 8-month Catechetical Certification Program (CCP) for parish staff, volunteers, adult learners, and parents of homeschoolers. This program provides the foundation for knowing, living, and teaching our Catholic faith.
The program promotes catechesis that is foundational, sequential and pastoral, to learn both the "what" and the "how" of authentically passing on the treasures of our Catholic faith. The program includes a series of classes presenting the Tasks of Catechesis and Methodology, along with a series of online videos from the Augustine Institute's Symbolon program, whose content provides elements of how to know and live the Catholic faith.

Carlos Carrillo, director of Faith Formation from Seattle is currently setting up the Catechetical Certification Program in our regional parishes. It will be conducted at St. Ann on Saturdays. Each class is 3 hours for a total of 7 classes.
The Formation/Training classes include watching and studying videos corresponding to the Tasks of Catechesis and Methodology, attending a retreat, observing and preparing for teaching classes. Participants will receive a Catechetical Certification Certificate after the completion of the program.
Program cost is $75 per participant.
Class is open to all and please sign up with Monty 253-304- 4473
Sat 9/18 - Vovinam Martial Art Class
9:30am
School


Sun 9/19
Flu Shot Clinic
8:30 am - school building

Viet Cafe & Deli
8:30am - school lobby


Viet Faith Formation classes begin
9:30am - school


Mon 9/20
Regional RCIA class begins
6:30pm - 8:30pm - school

Yoga Class - 6pm - school


Tue 9/21 - St. Vincent de Paul
10am - 11:30am
School


Wed 9/22
Veneration to St. Joseph
8am - 8:30am - Benediction - Church

English CCD, First communion, and Adult Catechism classes
6:30pm - 7:20pm


Thu 9/23
St. Vincent de Paul
10am - 11:30am - school

Holy Hour
4pm - 6pm - church


Sat 9/25 - Vovinam Martial Art Class
9:30am
School


Sun 9/26 - Extraordinary Minister of Holy Communion Training
after 9:45am Mass - in Church



Liturgical Calendar
Sep 12 - Sep 18
Muriel Bate, Olivia Davis, Kathleen Genge, Wayne Haverkorn, Nancy Jones, Jackie Lane, Terry Mathern, Doris McGuire, Wesley McMakin, Helen Murray, Neagle Family, Donald Orris, Olivia Ripka, Bernadette Robinson, Rayanne Richardson, Valerie & Jerry Rochefort, Milla Schlatter, Eldon & Marge Weber, Joan & Woody Woodring, Virginia Wooten
We pray for all servicemen and servicewomen and their families.
We pray for all those around the world suffering from the coronavirus.
If anointing of the sick please call Sr. Anna at 253-592-2455.
St Ann Parish News
Read Parish Weekly Newsletter to stay updated with your parish... Read More
Subscribe